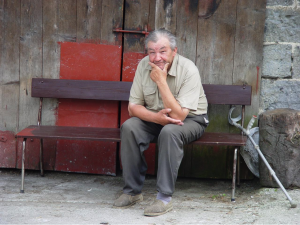 The County of San Diego Health and Human Services Agency recently released a guide to the most common senior scams and how to help elderly individuals avoid lawbreakers and scam artists.
In this guide, we learn that likely perpetrators can sometimes be those closest to the elderly person, such as a caregiver or a family member. Of course, there are plenty of strangers out there who are also preying on vulnerable senior citizens.
To help you protect your aging loved ones, here are some common senior scams and brief descriptions to help you identify when an elderly person may be a victim of elderly abuse:
1. Grandparent Scam
In this situation, a stranger calls the elderly person and says something like, "Hi, Grandma, do you know who this is?" The grandparent assumes it is one of their grandchildren, and the scammer asks the grandparent to send money to help with a financial problem. Many times, the caller tells the elderly person to send funds via a reloadable prepaid card (such as "Green Dot"), which the scammer then accesses with the PIN they receive from the trusting grandparent.
2. Sweepstakes/Lottery Scam
In this scenario, the grandparent is contacted with news they have won a sweepstakes or lottery. All they have to do is make a payment to collect the prize money. The scammer will tell the senior citizen the payment is for taxes on the money, but this is against elder and federal law. Usually, what happens is the victim receives a bad check, but by the time it is realized the scammer has already stolen the payment sent by the "winner."
3. Healthcare/Medicare/Health Insurance Fraud
Unfortunately, healthcare and health insurance fraud is common among senior citizens. In some cases, a company will try to get a victim to join a healthcare plan by using fake information, which is against insurance law. Other times, companies may try to sell the victim an unnecessary medical device or service. Bills for services never received are also a problem.
4. Cyber Fraud
Internet-related fraud is a big problem among the elderly, mostly because of the anonymity of the Internet. The most common issues experienced by senior citizens are pop-up ads that claim an urgent problem and a "quick fix" by calling a number and giving their credit card information. Identity theft is rampant, too, because seniors often do not create difficult passwords or they unknowingly download software from unreliable sources.
5. Internal Revenue Service Scam
In this situation, the scammer will call the elderly person claiming money is owed the IRS. The victim responds out of fear, usually losing money to the scammer by giving payment information over the phone.
Other Scams to Understand
There are many other scams that confront the elderly. The guide provides a more extensive list of scams as well as steps to help your loved ones avoid fraud and other forms of financial, physical, and mental abuse directed at the elderly.