With the number of fatal accidents caused by distracted driving still in the hundreds, several agencies saw a need for more awareness around distracted driving and the potential for its devastating results.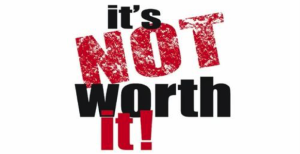 April 2015 marks the first ever Distracted Driving Awareness Month, and is organized and supported locally by the California Office of Traffic Safety, California Highway Patrol (CHP), and Impact Teen Drivers.

More than 200 California law enforcement agencies have joined forces with these organizations to promote a month-long education campaign.
Some of these efforts including visits to area schools, traffic safety presentations, and statewide education and enforcement days.
The main message being broadcast during Distracted Driving Awareness Month is to "silence the distraction" by turning off cell phones while driving. Take the Focused Driver Challenge
The agencies and law enforcement are reaching out to all drivers in this campaign, but especially to younger drivers who are more consumed by mobile devices. Parents are being encouraged to practice safe driving habits around their children to help influence and change dangerous behaviors.
Where have you seen distracted driving awareness being promoted in your community? Let us know in the comments.