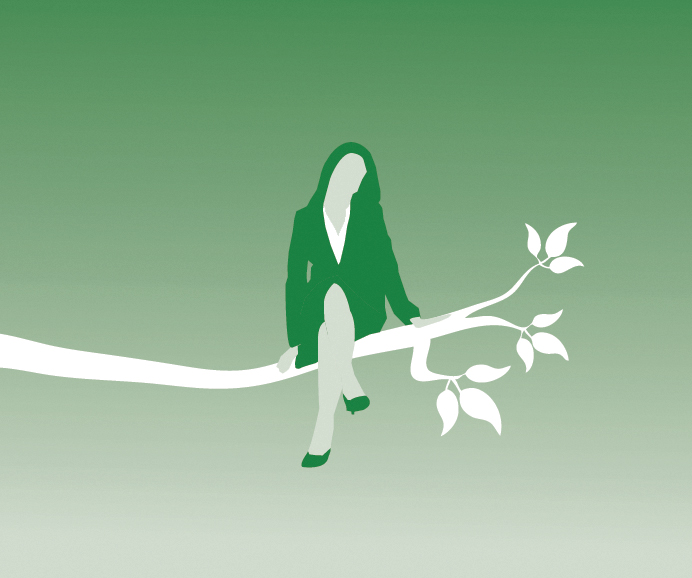 By Gail King
Many lawyers looked to start their own firms out of necessity during the recession in the early 2000s. Today, some are now considering it out of opportunity. The current economy offers a better vantage point with things looking up for the profession, and overall, given heightened competition for skilled legal professionals and increasing starting salaries for law jobs by three percent, on average, in 2015 compared to 2014, according to Robert Half.
For James S. Iagmin, of Williams and Iagmin LLP in San Diego, starting his own firm, meant having greater freedom, "I wanted to realize my own vision for my practice: to provide excellent representation and advocacy directly to my clients, to take a hands-on, creative approach to helping them through a difficult time in their lives; control my own calendar and make sure I spend lots of time with my family."
How should you prepare if you determine starting a practice is the next logical step? For almost 30 years, I have had the pleasure of working closely with the legal community, helping to manage their finances and business objectives. Following are just a few insights gleaned from those that have successfully broken away.
Ensure a steady customer pipeline. Having a steady flow of business and cash, initially, is probably one of the biggest concerns for lawyers at new practices. Though there are no single right answers to when is the best time to start a firm, if you are new to the field, one possibility is to partner with more experienced lawyers. Individuals that have been in the industry longer tend to have more established reputations with clients and greater business expertise in working with lenders, who will want to see a two-year solid credit track record, business plan/projection, list of clients/cases and proven background.
Plan ahead. "You may think you have a plan, but the more planning you do, the better off you will be," offers John Kyle of Kyle Harris LLP. Legal professionals looking to start a firm are often surprised about the standard to have enough cash on hand for six months of operating and living expenses before starting a firm. It is easy to underestimate the time it takes to set up accounting systems, bill and collect receivables, build a client base and practice law. Those starting a firm should budget the cost to form the entity, lease space, purchase or finance computers and office equipment, pay office staff, paralegal and other salaries and insurance premiums and fund operations. With office space one of the largest monthly costs, many choose to rent a space in a suite or sublease from an existing firm. Smaller firms can also benefit from an SBA 504 loan as a low cost option to purchase property with only 10% down.
Ensure access to receivables. Today, there are a lot of different ways to obtain payment — from check to PayPal, credit cards, ACH authorizations, debiting client accounts, Square, LawPay and more. When it comes to checks, remote deposit, or the ability to scan and easily deposit checks into a bank account from one's office, is on the rise, with 80-90% of legal firms we work with using it, up from 50% only a few years ago. Remote deposit offers flexibility, with the ability for funds to be deposited up until 6 p.m., and time-savings over having to go to a branch or wait for a courier, is easy to use and implement and can be integrated with existing accounting systems for reports on transactions.
Don't go it alone. From accountants to insurance agents and bankers, individuals starting a practice can often align with individuals that understand their specific challenges in starting a law firm. Firms with a focus on the legal community can provide insight into the nuances of business checking and money market accounts, technology for accepting and making payments, accepting credit cards and others, managing cash flow, merchant accounts, chargebacks, client trust banking, fiduciary account services, and even come full-circle with services to address their specific needs. It can also be advantageous to work with a professional that is willing to go to your office, take the time to get to know you and your needs personally, understand your workplace, serve as a resource on financial and business recommendations and have the authority to get things done. Organizations such as the San Diego County Bar Association offers networking opportunities and resources for new lawyers and others starting a practice. While you may be starting your own firm, you don't have to go it alone.
Gail King (gking@torreypinesbank.com) is senior vice president, commercial loan officer and manager of Torrey Pines Bank's Legal/Professional Banking Services.