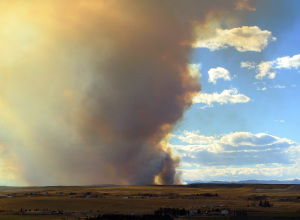 Here in Southern California, we are about to transition from one fire season to the next, from summer to Santa Ana.
In terms of California wildfires, the Santa Ana season is one of the most dangerous – and economically challenging – periods for property owners along the Pacific coast.
With this in mind, we want to share some tips – preemptively – about hiring personal injury attorneys for wildfire lawsuits involving your property.
Tips for Hiring a Personal Injury Attorney for California Wildfire Cases
Check their experience. Before you hire a personal injury lawyer for a case involving wildfire damage, you may want to research their experience with these types of lawsuits. Wildfire cases require a lot of evidence qualification and preparation, but unfortunately not all personal injury lawyers are familiar with what to look for or how to ensure all the insurance bases are covered. Additionally, fire cases require the attorney to be at the site physically, so you want to be sure the attorney is available for this kind of case work.
Be wary of soliciting lawyers. According to the rules of the bar association, attorneys are not allowed to solicit homeowners. If you hear from a lawyer during or shortly following wildfire activity, then you should proceed with caution and report it to the State Bar of California.
Ask for referrals. The Lawyer Referral and Information Service (LRIS) of San Diego County individually qualifies personal injury attorneys, and can guide you to the right lawyers to help you answer questions about or resolve California wildfire cases. Call (619) 231-8585 for information about lawyer referrals.