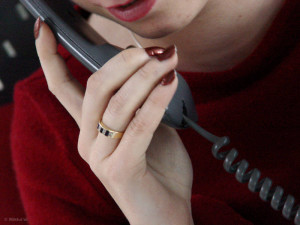 There is a new scam in San Diego County, and we think you need to know about it.
According to the San Diego Superior Court, citizens have been reporting fraudulent phone calls by individuals pretending to be court officers or members of law enforcement.
When the callers reach a potential victim, they tell them they owe money for missing jury duty or for a traffic citation. They demand cash payments via money cards purchased at a convenience store. Unfortunately, the court officer cash scam has affected several residents in San Diego.
What You Should Know
If you do have a court issue or fine, neither law enforcement nor the Court will contact you by phone. You will always receive a written notice in these cases, and the Court accepts payment other than cash.  
In essence, no one should be contacting you by phone or demanding cash payments if you miss jury duty or have a traffic citation. If they do, then you should hang up, and contact your local law enforcement agency if they continue to call.
Need Further Assistance?
Scams can leave us feeling vulnerable and, at times, susceptible to financial and/or identity theft. If you believe that you are the victim of court officer cash scams in San Diego, then you can speak with a consumer fraud attorney about your experience.  
The Lawyer Referral and Information Service (LRIS) can provide you with referrals to consumer fraud attorneys who will provide up to 30 minutes of free consultation.
To reach the LRIS, please call (619) 231-8585, chat with us online, or submit an online referral form.