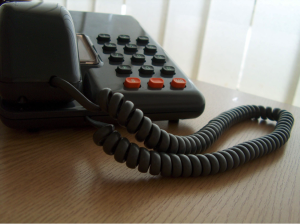 If you have ever been contacted by a debt collection agency while living in California, then you know how stressful it can be – especially if there are repeated calls.
Knowing what is legal and what is not when it comes to debt collection can help you approach these situations with confidence.
Here is a brief guide to lawful practices and consumer rights according to the California Fair Debt Collection Practices Act. Please note, this is not a complete list of rights or violations. Contact a consumer fraud attorney for help.
A debt collector may:
Call you between 8 a.m. and 9 p.m.
Call you an unlimited number of times, but not repeatedly over a short period of time. This is prohibited.
Contact you at work.
Add interest to your bill.
Sue you in Superior Court.
As a consumer, you may:
Ask the debt collection agency to contact you outside of the normal hours (8 a.m.-9 p.m.), if these hours are inconvenient for you.
Ask the collector to stop calling you at work. (Note: If you ask them to refrain from calling your work, but you do not answer their calls outside of work then they may have no choice but to sue you.)
Ask the agency to explain to you in writing the amount of interest they are charging you and why.
Ask the agency to make a payment agreement with you, if you cannot afford to pay the bill in full.
In addition to these general debt collection laws in California, there are other guidelines that consumers and collection agencies should follow.
For example, collectors must provide certain information during their initial contact with you, including the amount you owe, the name of the creditor, and the process to follow if you dispute the bill. They may NOT use threatening or profane language when communicating with you, either by phone or mail.
Consumers are highly encouraged to respond to the debt collection agency as quickly as possible, even if they cannot pay the bill in full. Some agencies will work with you to make a payment arrangement, so that you can work toward paying off your debt.
If you do not respond to the collector's attempts to contact you, then the collector may have no choice but to sue you.
Speak with a Consumer Fraud Attorney
If you are concerned about the actions of a debt collector or you have questions about your rights, then you should consider getting a referral to a consumer fraud attorney.
The Lawyer Referral and Information Service (LRIS) of San Diego County can refer you to an appropriate attorney or legal aid services for assistance. Call (619) 231-8585, chat online with referral staff, or submit an online request.