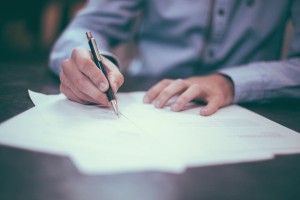 When you are having severe money problems, you may think filing for bankruptcy is the best solution. However, this can negatively impact your credit score for many years.
Before you file, consider debt counseling to help you resolve your financial issues.
What is Debt Counseling?
Credible debt counselors will analyze your financial situation and your credit score, and help you develop a plan to manage and repay your debt. They can also help you develop and use a budget, so you can avoid money problems in the future.
Be careful when choosing a debt counselor. Some agencies claim they can help you clear your debts or repair your credit, but end up taking your money without providing you any of the services promised.
When followed correctly, debt counseling is a way for you to resolve financial problems without the long-term impact on your credit score, which can affect purchases you wish to make in the future like vehicles, homes or lines of credit.
That being said, debt counseling may not be for everyone. Each financial situation is different, so it can be helpful to speak with the Lawyer Referral and Information Service (LRIS), which can refer you to local debt counseling services or to a bankruptcy attorney for further assistance.
Before you file for bankruptcy, consider getting help from a debt counselor or a bankruptcy attorney who can help you make the right financial and legal decisions.