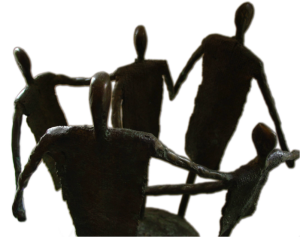 When a couple decides to separate or divorce, it is necessary to legally determine where the children will live, who will have the responsibility to make decisions concerning the children, and how the parents will share time with the children. In order to answer these questions, the couple needs to try to work together to figure out child custody and child visitation arrangements.
Child Custody
In the state of California, either parent can have custody, or the parents can share custody of the children. There are two kinds of custody orders:
     Legal custody – who will make decisions about the children's healthcare, education and welfare; and
     Physical custody – who will the children live with permanently.
In general, child custody orders define how the children will be cared for once the parents are separated or divorced.
Child Visitation
Visitation means you determine a plan for how each parent will share time with the children. You have the liberty of creating a schedule that works for the both of you; however, if you cannot agree on an arrangement, then the Judge will make the final decision about custody and visitation, usually after the parents have gone through mediation with Family Court Services.
If you and your spouse can agree on an arrangement for child custody and child visitation, then the Judge will usually approve it.
Questions about custody or visitation?
San Diego has a wealth of resources and information for parents who want help and need support in making the best legal decisions. You can also contact the Lawyer Referral and Information Services for a referral to a family law attorney, or the LRIS Modest Means Program for modest-income individuals.