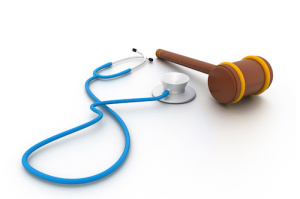 Medical malpractice is a serious charge that can tie up patients and doctors for years in litigation. It can be an expensive and grueling process that rarely results in the patients' favor. And most cases never go to trial.
These are all truths about medical malpractice cases.
One statement that isn't true, however, seems to be making its rounds within the general public, causing a grave misconception about malpractice lawsuits:
"If a patient pursues a malpractice case, then their medical care costs will increase."
We want to confirm, this is not a true statement.
In fact, increasing the costs of care for a patient because they pursue a medical malpractice case is unlawful.
Patients who believe their medical care provider was negligent, did not properly address a medical condition, or caused them harm should speak with a malpractice lawyer. This often clears up any confusion and can provide helpful answers to many questions about malpractice situations.
Get a Referral to a San Diego Malpractice Lawyer
The Lawyer Referral and Information Service (LRIS) can provide you with a referral to an attorney who specializes in medical malpractice lawsuits. You can receive up to 30 minutes of free consultation from an LRIS-referred attorney.
Call the LRIS at (619) 231-8585, chat with us online, or submit an online referral request.