If you have an invention that you want to protect under patent laws, then it makes sense for you to file a patent with the U.S. Patent and Trademark Office (USPTO). Filing a patent not only grants you certain rights; it also helps you pursue a case should a company or individual infringe upon those rights.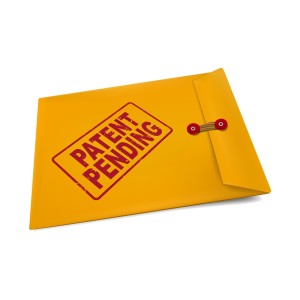 Before you can obtain a patent for your invention, there is a lot of research and paperwork that needs to be completed. While this is a process that you can do on your own (and some do, in order to save money), it may require more time and energy than you care to commit. One application may take you a few hundred hours to complete.
Therefore, the time and stress you will save by hiring a commercial litigation attorney – specifically, a patent lawyer – usually outweighs the cost.
How the Patent Attorney Helps in Filing for a Patent
The overall advantage to hiring a patent lawyer is that you have the peace of mind that every part of the filing process is conducted completely and lawfully. The patent attorney has specialized experience in patent laws, applications, and technical language that is required when you file a patent.
For example:
Research, and lots of it. Before you can apply for a patent, you need to check for preexisting inventions in the U.S. and in foreign countries, so that you don't infringe on other patents. The attorney also needs to determine the value of the invention, such as its usefulness, innovativeness, novelty, and so forth, before proceeding with the application.
Drawing. As part of the patent application process, the attorney will need to render drawings of the invention. Oftentimes, the lawyer has an existing relationship with an artist who specializes in patent drawings.
Writing. When filing a patent, you need to write clearly and use arcane terminology. This alone gives inventors enough reason to hire a lawyer.
Timelines: Because there are certain deadlines when filing for a patent (the patent application must be filed within a year of the first public sale, for example), it is important that you meet all mandatory dates.
Paperwork. And then there's the patent application, which is essentially the culmination of the research, drawings, descriptions, claims, and other relevant forms. This must be submitted completely, without any missing information, before the USPTO will consider a review.
As you can see, filing for a patent in the U.S. requires a lot of time, knowledge, expertise, and thoroughness. If you want to be sure that your invention gets the protection that it deserves, we recommend working with a patent lawyer or commercial attorney. You can get your first 30 minutes of consultation for free when you get an attorney referral through the Lawyer Referral and Information Service. Call (619) 231-8585, chat with us online, or get started by submitting an online request.