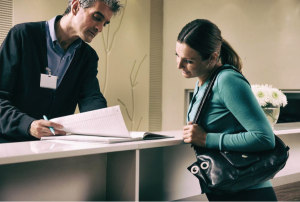 Some people think workers' compensation only covers lost wages. The truth is worker compensation laws make other allowances for individuals who have been injured at work.
One of these allowances is the cost of medical care, including but not limited to:
Treatment by a doctor
X-rays
Blood tests
Hospital services
Physical therapy
Lab tests
Medicine
Some workers' compensation packages even cover the mileage costs of traveling to and from appointments. Under worker compensation laws, chiropractic care, acupuncture or related services may require special approval from your employer/claims administrator.
How does it all work?
When you receive medical care for your work-related injury or illness, you will not be responsible for co-pays or deductibles. Your employer covers all of these costs, and the claims administrator will make sure the bills are paid directly to the provider. If you are being asked to pay anything at your appointments, or if you are receiving bills at your personal address, then you should speak with the claims administrator.
The Lawyer Referral and Information Service (LRIS) can refer you to a workers' compensation lawyer if you feel that your employer is not providing the right coverage for medical expenses related to a work injury or illness.