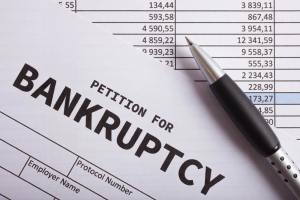 Declaring bankruptcy is a major decision for any individual. While it does have an impact on your financial path, it is also an opportunity to start fresh. If you are considering bankruptcy as a means of resolving financial issues, then it can be helpful to get all of the information you can, before making the decision to file for bankruptcy. You should also contact a bankruptcy lawyer as soon as possible, as there are time limits and penalties that will impact your case.
In the meantime, here is some preliminary information about bankruptcy to get you started:
Types of Bankruptcy
There are different types of bankruptcy chapters, and they each carry their own set of rules. You may have heard of Chapters 7, 11, 12 and 13 Bankruptcy, but do you know the differences between them? If not, then take a few minutes to understand the meaning of each type.
Bankruptcy Process
Before you file for bankruptcy, you may want to learn about the process of going through bankruptcy. Some types of debt will not be dismissed, even if you declare bankruptcy, so knowing some aspects of the process can help.
Know Your Alternatives
Even though it may seem like bankruptcy is the only solution for your financial problems, there are other alternatives that do not carry the heavy consequences of bankruptcy. Debt counseling may be an option for you, but the bankruptcy attorney should be the one to determine which path is the right fit for you.
The decision to declare bankruptcy is highly personal, and one that carries lasting impressions. Be sure to check out all of your options and consult an experienced bankruptcy lawyer, prior to making that decision.
Get Legal Help
If you have further questions about bankruptcy and would like to receive up to 30 minutes of free consultation with a bankruptcy lawyer, then please contact the Lawyer Referral & Information Service at (619) 231-8585, via online chat, or through the online request form.