Why Blindly Hiring an Immigration Attorney is No Longer Enough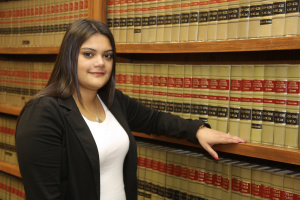 The recent complications with a San Diego immigration attorney are sending an important message to U.S. immigrants: research your lawyers before hiring them.
While immigration attorneys are governed under the State Bar of California, they may not have claims filed against them if current clients haven't yet brought it to the attention of the Bar. These same lawyers may not have to disclose this information to potential clients either.
In the news story linked above, the clients of the immigration attorney waited for years for the immigration services to be performed – services they had already paid for ahead of time. It wasn't until they did some research of their own that the families realized no progress had been made on their cases. This was just enough time for other unsuspecting immigrants to hire the attorney.
The factor of time here makes it difficult for immigrants to the U.S. to properly validate an attorney prior to hiring them. However, there is an alternative to blindly hiring a lawyer: get a referral to an immigration attorney from the Lawyer Referral & Information Service (LRIS).
Because the LRIS in San Diego County has a rigid certification process for its attorneys, it performs all of the research and background checks for its clients. There is no need for immigrants to worry about whether or not their lawyers are in good standing with the State Bar or if they uphold best legal practices.
To contact the LRIS for an immigration attorney referral, please call (619) 231-8585, start an online chat, or submit an online request form.