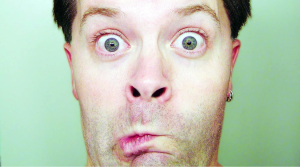 One of the worst feelings in the world is getting a letter in the mail from your insurance company, announcing that your policy has been canceled during the term of insurance. Whether it's a home, auto, life or other insurance policy, being without coverage can be downright frightening. Not to mention confusing: What went wrong? Can this be fixed? How can they do this to me, after I've been a loyal customer?
There are many reasons why an insurance policy could have been canceled, and only your insurance company will be able to tell you exactly why they made the decision to end your coverage. Some of the more common reasons for canceled insurance can include:
     Late payment or failure to make a payment
     False information or forged documents
     Unsatisfactory claims
No matter what the reason may be, it's important to understand how to address the policy cancellation to achieve the best possible end result. First, contact your insurance company to get as much information as you can (and, if you didn't receive a written explanation, then you should ask for that and confirm the request in writing). If your carrier canceled your insurance policy shortly after you submitted a claim, then there is a possibility your carrier considered some part of your submission "misrepresentation."
When this is the case, we recommend speaking with an insurance lawyer who can guide you through further communications with your insurance company. These situations can get complicated and emotional, so having a third party on your side is to your benefit.
Get a Referral to a San Diego Insurance Attorney
The Lawyer Referral and Information Service is a San Diego-based referral service with an experienced panel of insurance lawyers. When we refer you to an attorney, you will have the opportunity to discuss your situation with the attorney for up to 30 minutes at no charge. To obtain a referral from the LRIS, please call (619) 231-8585, chat with us online, or submit an online referral form.