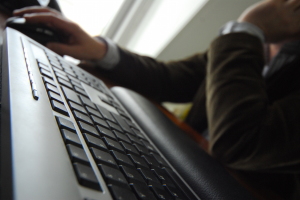 On January 1, 2016, employers will need to abide by a new California employment law that restricts the use of the E-Verify system.
The E-Verify system enables employers to verify workers are authorized to work in the U.S. However, with the new employment law, employers will only be able to use the system under any of these circumstances:
     

Required by federal law

     

Condition of receiving federal funds

     

Applicant received an offer of employment but has yet to start work
This means employers cannot use the E-Verify system at will. In order to legally use the system to check the status of applicants, employers will need to give the applicant a conditional offer of employment. Employers cannot use E-Verify to check the status of existing employees.
In addition, this new employment bill requires employers to promptly notify workers if the system doesn't confirm an applicant is authorized to work in the U.S.
Employers who use E-Verify unlawfully are subject to a hefty $10,000 penalty.
Get a Referral to an Employment Attorney
If you have questions regarding new employment laws in California, then you can get a referral to an employment lawyer who can provide answers. The Lawyer Referral and Information Service (LRIS) of San Diego County has an experienced, bilingual staff to assess your situation and provide you with lawyer referrals or additional legal resources.
More Information
Selecting an Employment Attorney