Whether you are an employer or an employee in the state of California, noncompete laws affect you differently here than they do in just about every other U.S. state.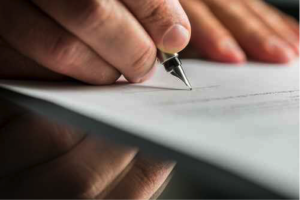 That's because California has one of the strictest public policies against noncompete agreements. It rarely enforces a noncompete clause, whether or not it was established within or outside of the state.
Why such a tough stance on noncompetes?
California lawmakers do not believe that an agreement should restrict the ability for someone to secure employment, whether or not it is with a competitor.
Rather, they believe that a noncompete should contain more language about protecting trade secrets than about competition.
The noncompete statute of California states that "every contract by which anyone is restrained from engaging in a lawful profession, trade, or business of any kind is to that extent void."
What This Means for Employees and Employers
If you are an employee, this means that even if you are required to sign a noncompete agreement in California, you should understand that it cannot keep you from finding employment at a later date. It can, however, be used against you if you disclose your former employer's trade secrets, including: intellectual property, customer lists, processes for handling data, or anything else that is specified in the agreement.
If you are an employer, this means that you should be aware of California's low enforcement of noncompete agreements except as they relate to the protection of the company's trade secrets. You should apply this knowledge of noncompete law when you create noncompete agreements for your employees.
There are exceptions as to when California allows noncompete agreements/clauses, as well as penalties for the insertion of noncompete agreements/clauses where they are void. A commercial litigation attorney is the best resource for determining what is allowable.
When to Call a Business Litigation Lawyer
If you have any questions about a noncompete agreement that you created or signed, then it is best to talk with a commercial litigation lawyer first.
You can get a referral to an attorney from the Lawyer Referral and Information Service (LRIS) of San Diego County by calling (619) 231-8585, chatting with us online, or submitting a request form.
Our lawyers will provide you with up to 30 minutes of free consultation to discuss your business situation.