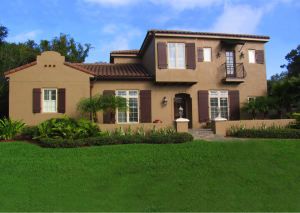 When a person wants to transfer ownership of a property to another person, a deed needs to be filed with the County Recorder's office.
Usually, when real estate is being transferred under California law, a grant deed is normally issued; however, there are exceptions when a quitclaim deed may be more appropriate.
Quitclaim deeds are legal documents that transfer ownership of a property from one person to another, usually without an exchange of money and without title insurance. An owner can add or remove a name from the title using a quitclaim document.
Typically, a quitclaim deed is used when transferring ownership within the family, such as from parents to children, from one sibling to another sibling, or between spouses.
For example, if a married couple had taken title as joint tenants, community property or in a trust, and then the couple decides to get a divorce, then pursuant to a domestic court order, one of the parties can use a quitclaim deed to sever the joint tenancy and/or transfer the property to the other spouse pursuant to a marital settlement, agreement or judgment.
Is a quitclaim appropriate for your legal situation?
If you are considering adding or removing a name from your real estate title, then a lawyer can help you ensure it is done legally. There may be implications when you file a quitclaim deed that an attorney can help you understand and prepare for in advance. For example, if a couple gets divorced and one person is removed from the real estate deed, both parties may still be responsible for paying the mortgage if they had both signed the loan documents. Or there may be an adjustment to your property tax basis if done incorrectly.
To find a real estate attorney in San Diego, please contact the Lawyer Referral and Information Service (LRIS) at (619) 231-8585, via online chat, or with an online request form.