It's hard to believe that it's been 35 years since the Mock Trial program was introduced in California. This year's event – with participation from more than 450 students and 25 high schools – just goes to show that the instinct to establish the program was, and still continues to be, extremely in tune with the educational and legal systems.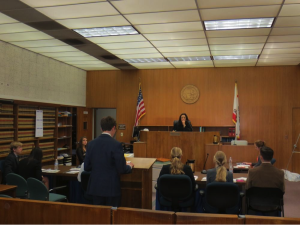 "It is so fun to see the students develop. They learn to stand up, solidly and with good balance, for their client's rights," says Christopher Todd, Attorney Coach for Scripps Ranch High School.
Brandon Saxon, Torrey Pines High School Attorney Coach, confesses, "It's invigorating to see a motivated group of students work so hard for so many months in advance of the competition and really get into the material."
It's true that the preparation for mock trial is intense. Cases are typically released in September, almost a full six months before the Mock Trial begins in late February. Attorneys volunteer to coach the teams during this time, so that the students are ready to present their cases in front of a judge.
This year's case involved the felony theft of a valuable painting from a wealthy art collector. The hypothetical defendant was accused of replacing the stolen art with a fake and attempting to pay off student debt by selling the original.
Over the course of nine days, the 25 teams participated in four rounds of competition and a final championship round.
The Champion of this year's Mock Trial Competition is The Bishop's School in La Jolla, which has won the competition for two consecutive years. The team will advance to the statewide competition in late March, where they will represent San Diego County.
The second place winner of the competition is La Jolla Country Day School.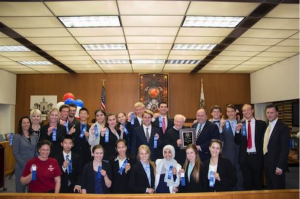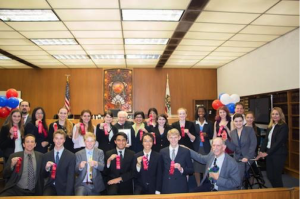 The Best Keep Getting Better
All in all, this year's event was one of our biggest yet, and we have all of our sponsors, volunteers, and students to thank for such an incredible outcome. The hard work that each person put into the competition is what will help this tradition stay alive for the benefit of students and the community for even more years to come.
To learn more about the San Diego County High School Mock Trial Program, you can visit the official site here or view more photos.