Tenants Have Options Under California Landlord-Tenant Laws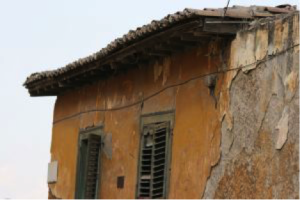 Whether you are renting an apartment, condo or single family home, you depend on the landlord or building manager to keep your property safe and operational. Less responsibility for property maintenance is, after all, one of the main benefits of renting a place to live.
But what if your property is no longer "habitable," or fit for people to live in? What do you do if your landlord is not responding to your concerns, and your health and safety are at risk?
Here are a few different approaches you can take to resolving a habitability issue under California landlord and tenant law:
If there are repairs that need to be addressed, you can call your landlord or property manager. Then send a letter and a follow-up email that identify you, your problem, and the date of communication. Keep copies for yourself.
If you do not hear from your landlord or property manager within a reasonable period of time and the issue impacts your health and safety, then you can address the repairs yourself or hire someone to do them and deduct the costs from your rent. One month's rent is the legal amount that you can deduct.
If you have given the landlord or property manager a reasonable amount of time to respond but have not heard back, then you can abandon the unit if the issue is severe or life threatening. If the repairs would cost more than one month's rent, then this might be the best option for you. You should notify the landlord of your plans, in writing, with details about the problem. Sign, date, and keep copies of the communication.
If the repair costs are more serious and you cannot justify using one of the above methods, then you can withhold rent until the repairs are made. Again, you should notify the landlord of your plans, in writing, with details about the problem. Sign, date, and keep copies of the communication.
If none of the above methods are going to work for you, then you may want to seek arbitration or mediation through certain community resources, in order to avoid going to court.
If arbitration or mediation is not going to solve the issue, then you have the option to file a lawsuit. Before you do this, you should consult with a landlord and tenant attorney.
If you want to file a complaint with the San Diego Code Enforcement Division, you can find the form at sandiego.gov/nccd/report/investigation.shtml. Before you do this, however, the city encourages you to consult with mediation services, the homeowner association, the complex manager, or civil courts.
Certain habitability issues are serious health and safety risks for tenants; therefore, if you have any questions or are unsure how to handle your situation, you can reach out to the Lawyer Referral and Information Service (LRIS) in San Diego. The LRIS can direct you to helpful community resources or refer you to a landlord/tenant attorney who can provide up to 30 minutes of free consultation. Our bilingual referral team is trained to determine which legal services are the right fit for your specific issue.