If you have a slip and fall accident on commercial property, then you should understand what to do to receive compensation for damages – including physical, financial, and emotional ones – under personal injury law.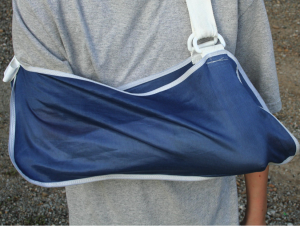 In the event of a slip and fall injury, the most natural reaction is to seek medical attention. This is an important first step because you will need these medical records in case your accident results in a personal injury lawsuit.
After seeking medical attention, you should contact a personal injury lawyer who can tell you what claims you need to file with insurance, the commercial property, and your employer, if it applies.
The lawyer should also be able to answer the following questions:
     What are my rights in a slip and fall accident?
     What if I am unable to work?
     How will I be compensated in a personal injury lawsuit?
     How much do I have to pay to hire a slip and fall attorney?
It is important to get the answers to these questions, so that you can manage the financial and physical costs of the injury. If you need help finding a personal injury attorney in San Diego, then you can contact the Lawyer Referral and Information Service (LRIS) for a free referral to an attorney who can provide up to 30 minutes of free consultation.