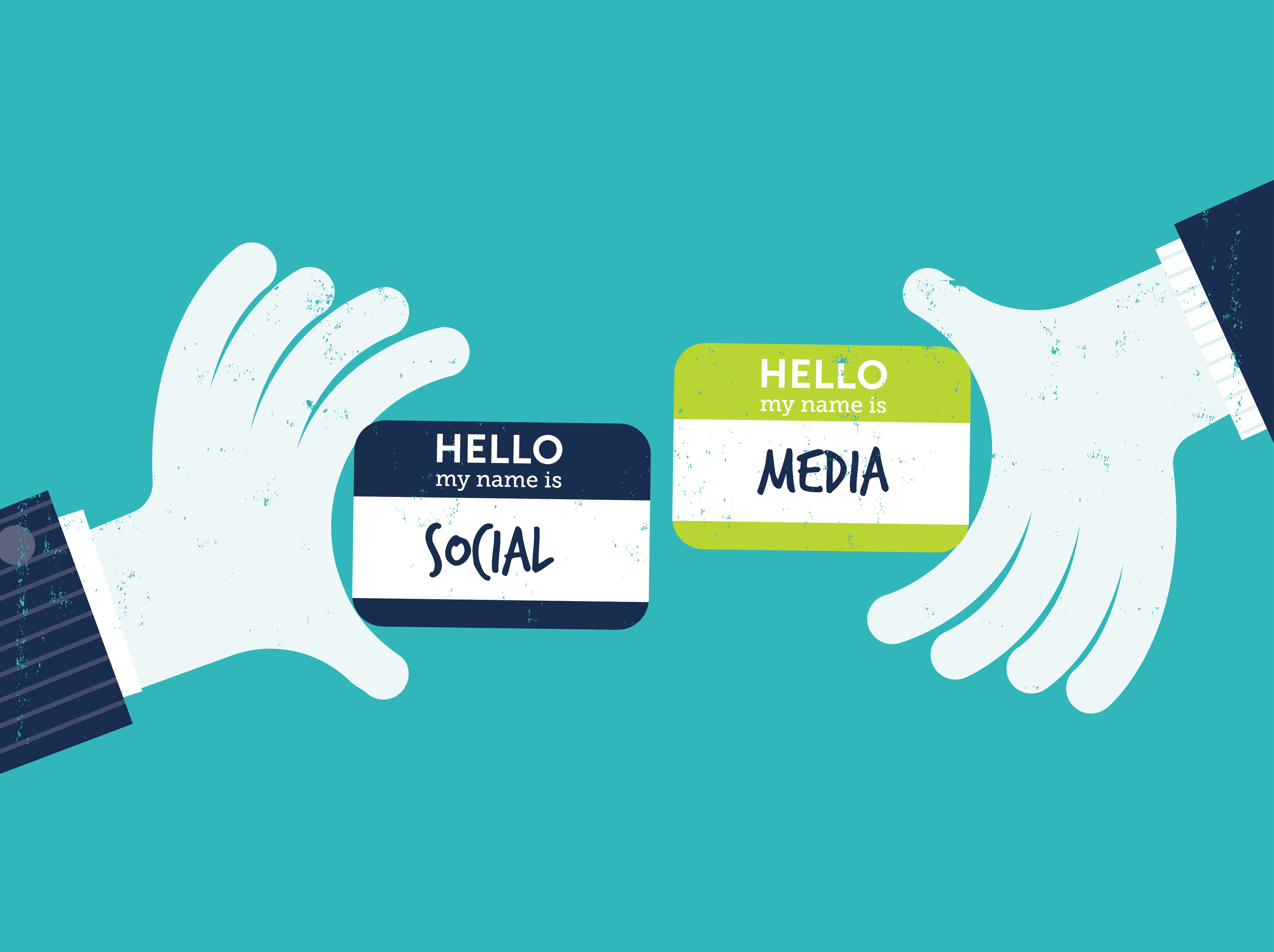 Why social media?
Go to your audience: Worldwide, in hard numbers, Facebook has 1.55 billion active users. Twitter has 320 million active users.1 LinkedIn reported 414 million members in the fourth quarter of 2015.2
An August 2015 article highlights that 72% of online American adults use Facebook. 70% of Facebook users log in daily, 43% log in several times a day. 25% of online American adult Internet users use LinkedIn. 46% of online adults who have graduated from college are LinkedIn users. 23% of all Internet users are on Twitter. 38% of those who use Twitter use the site daily.3
The price is right: Free. That's right. In a world where law firms can, and do, literally pay millions of dollars each month for advertising, free is refreshing. Especially for the solo and small firm owner who is likely unable to compete with big firm ad dollars. While options to pay for targeted marketing exist, it's not necessary and anyone can get off the ground with a free social media within a couple of minutes.
So, how do I get started?
Start with you.
If you haven't "Googled" yourself, that's the best place to start! Enter your name into a search engine and see what comes up. If there are profiles for you, claim them. Make sure that any information out in the internet is accurate and that you have control over it. You'll also see that many of these profiles have the ability to link to your social media sites and websites which help solidify your Internet presence.
Next, brainstorm your audience.
If you could describe your perfect client, who would they be? What gender, age, education? Where do they live? What legal problems do they have? While many lawyers are open to almost any client that walks in their door, spending time crafting to whom you'd like your message to reach will help you tailor the message and get it to your specific audience.
Finally, hone your message.
Social media is soundbites and snapshots. What can you say in 140 characters (Twitter) that is impactful, useful or attractive to your audience? It takes time and thought. Do you have a blog that you're promoting? Do you have a tag line? Do you have a logo? Recent photos? Stock photos? Anytime you can add a picture, your audience is more likely to look at your message. Be creative. But most importantly, post with purpose.
Picking SM that works for you
There are hundreds of social media platforms, each with different purposes. Each of the well-known platforms have targeted accounts, resources or help systems in place for businesses. The top platforms are as follows:
Facebook for Business: You can create a Facebook page for a local business or a company. The differences between the two categories rest in the type of information that can be input on the page. Local business lets you add in price range and hours of operation, while company pages have sections for "mission," "awards" and "products." These pages are public and the goal is to get "likes" which increases the reach of any content you post on the page.
Twitter for Business: Tweets (posts on Twitter) are limited to 140 characters but offer unique ways to reach target audiences through the use of hashtags, conversations and polls. Twitter is a great way to spread information quickly. There are plenty of tutorials on how to use Twitter for those who are unfamiliar.
Pinterest for Business: Pinterest lets users create digital bulletin boards where they can save content by "pinning" an image or link to their bulletin board. There are not currently a lot of law firms on Pinterest, but for the creative lawyer, it could be a useful way to target a largely untapped market.
Instagram for Business: Instagram is a platform that allows the sharing of photos and videos. Photos can be edited through the use of provided "filters" that can change the look and feel of a photo, and help turn a basic photo into a professional looking picture. Intriguing photos, coupled with targeted hashtags, can get a creative lawyer a following.
LinkedIn: A business-oriented social media platform, the purpose is to use LinkedIn for professional networking. In addition to creating a personal page highlighting your skills and background, a business owner can also create a company page introducing your company to professionals and providing a channel to stream business announcements and spread your message.
Yelp for Business Owners: This site allows you to claim a page that may already exist or to add your business to Yelp. This platform is becoming more and more of a contender with law firms as it is a quick way for potential clients to see reviews.
Creating a plan/policy
Now that you've determined which platform(s) you want to utilize, it's time to figure out what and when to post.
Consistency is key. There are plenty of studies available on the internet that show key times and days of the week to post to social media to get the widest reach. Try calendaring those days/times and plan on posting at least once a week so that your social media page/site stays current and relevant.
Have a policy for multiple posters. If you have more than one person with access to the business social media accounts, take the time to create a firm policy on social media. There are samples all over the internet to help provide ideas, but the policy should include what is appropriate and what is not. Think about a section on ADA compliance to help your social media be accessible to everyone.
Common pitfalls to avoid
You will learn through trial and error about what works on social media and what doesn't. But here are a few pitfalls to avoid:
Retweeting news: If you're social media content is just reposting new blasts, you're not putting your message out. You're just filling Internet space. Reposting news is fine, but take a minute to add a personal message or thought. Why are you sharing this piece of news? Why is it, or should it be, important to your audience?
Pirating content: You found a great blog on the internet and so you copy and paste it into your social media (or worse your website, where Google will punish you for duplicating content!). You can always link to great content, but give attribution where attribution is due. Don't lose credibility by trying to pass information off as original.
Oversharing: Be mindful of keeping your personal and business page separate. Whether an overshare is inadvertent (you forget to log out of one account in favor of another) or you thought it was appropriate … understand that what goes on the internet stays on the internet.
Ethical violations: Rules of Professional Conduct still apply to lawyers on social media. Think about your message before posting. Is this a solicitation? Is the information I'm spreading true? Am I advertising? Does the information breach confidentiality for a client? If you're worried about saying too much, you can follow this easy guideline: Educating your audience is always OK.
Renée Galente (renee@galentelaw.com) is owner of Galente Law APC.
---
1 http://www.businessnewsdaily.com/7832-social-media-for-business.html
2 http://www.statista.com/statistics/274050/quarterly-numbers-of-linkedin-members/
3 http://www.pewinternet.org/2015/08/19/the-demographics-of-social-media-users/