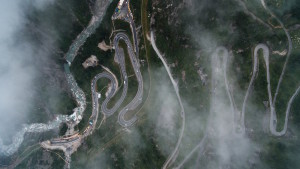 According to the Consumer Technology Association, there were 400,000 drones sold during the 2015 holiday season.
As of January 6, 2016, the drone registration program had received 181,000 registered drones.  
This means more drones in the sky, and greater potential risks of personal injury.
What are the personal injury risks of drones, or unmanned aircraft? Let's take a look.
Personal Liability
The first, and perhaps most obvious, risk presented by drones is personal liability, or injuries caused to another person. Already, there have been situations when drones fell from the sky and hit one or more people.
Drones are becoming commonplace in farming (to gather data about crops), as well as the real estate, wedding, and event industries (to gather aerial photographs). The personal injury risks of drones being flown over groups of people are higher, especially now with more units populating the airspace.
Property Damage
Not all drones are used for large group events. As we mentioned, farmers have been employing drones to monitor large areas of farmland. However, what happens if a drone grazes a vehicle on the road or crashes into a house or barn – or worse, the White House?
There are multiple opportunities for property damage when unmanned aircraft are hovering above. As drones become more prolific, the owners must recognize the risks of flying above structures and other property.
Concerns about Personal Injury and Drones
If you own a drone and are concerned about personal injury risks, you can get a referral to an attorney in San Diego by contacting the Lawyer Referral and Information Service (LRIS).
If you have been affected by a drone crash or think you may have a personal liability or property damage case, the LRIS can also help you obtain a lawyer referral.