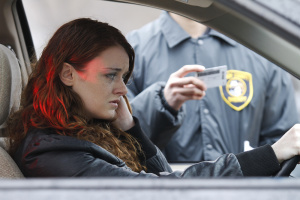 For those who have been charged with a DUI (driving under the influence of drugs or alcohol) in California, there is a standard legal process that must be followed.
The first stage of DUI-related criminal proceedings is a DUI arraignment.
The arraignment is the first opportunity for a defendant to plead guilty to the crime, not guilty, or "no contest." It is also when the prosecutor gives the defendant his or her first offer, which is the recommended sentence should the defendant plead guilty right away.
If the person being charged with a DUI pleads not guilty at the arraignment, then the defendant and defense attorney will review the prosecutor's case and the case will then go through pre-trial motions.
Should the defendant hire a DMV attorney?
Whether or not the person charged with a DUI plans to plead guilty or not, it is best to seek the counsel of a DMV attorney who knows California law and how the DUI court process works. This can help the defendant understand all of their rights before and after the DUI arraignment.
Related Content