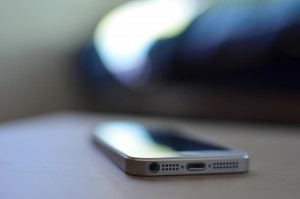 Do you know California has a new law requiring police agencies to have a warrant to search your digital records?
It's called the Electronic Communications Privacy Act, and it means your personal emails, texts, photos and physical location can only be accessed by law enforcement once they obtain a warrant.
According to Senate Bill Number 178, this law applies to all devices (laptops, desktop computers, smartphones, tablets, etc.) as well as the tech companies that store your data – like Google, for example.
The Electronic Communications Privacy Act offers an additional layer of privacy for all California residents who use, transmit and store personal data. It also establishes a standard protocol for law enforcement, which helps if a lawsuit arises from the information.
The Exception
While this new California law applies to most circumstances, the bill points out that a warrant is not required when an emergency involves the danger of death or involves serious physical injury to any person.
If you feel that your rights have been violated under the Electronic Communications Privacy Act, then you can get a referral to lawyer from the Lawyer Referral and Information Service (LRIS) of San Diego County. Call (619) 231-8585, chat with us online, or submit a request form. We have bilingual, experienced staff members who can determine the best resource for your situation.