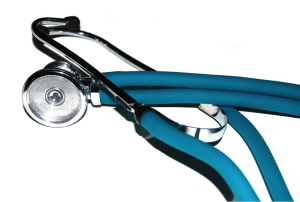 Nurses and licensed vocational nurses (LVN) who have their licenses suspended may have a tough time rebuilding their career, but that doesn't mean there are no options once a nursing license is suspended.
Here are some steps to take to try and save your license:
Upon receiving notice that your licence has been suspended, you must act quickly (usually within 15 days of notification) to obtain a hearing regarding the suspension of your license or you will lose your right to a hearing and other due process rights. You must file a Notice of Defense within the time period set forth in the suspension document. You do not need to have an attorney in order to file the Notice of Defense, but it is a good idea to hire an administrative lawyer as soon as possible to advise you on your rights and protect your interests. (You should also be sure to keep your mailing address updated with your nursing boards, because this is how you will be notified if your license is suspended.)
Administrative attorneys are a good resource when your nursing license is suspended because they can represent you in front of the Nursing Board and as investigations and hearings are held. These events can sometimes bring out negative emotions, too, so it can be beneficial for the lawyer to speak on your behalf instead of losing your cool with members of the Board.
If you live or work in San Diego County, you can get a referral to an administrative attorney by contacting the Lawyer Referral and Information Service (LRIS). When you get in touch with the referred attorney, you can get up to 30 minutes of free consultation to discuss how to reinstate your nursing license.
Finally, the California Board of Registered Nursing and Board of Vocational Nursing can supply you with the terms and conditions for the reinstatement of your nursing license. There may be some type of probation and monitoring by the Nursing Board before you can be reinstated, but again your attorney can advise you of the best approach.
While you may not be able to return to a nursing job while your license is suspended, there may be related jobs that do not require a license but do require some nursing background. Community and support groups can help you find suitable employment during your probation and before you can be reinstated.
Get Help from An Administrative Lawyer
Call the LRIS today at (619) 231-8585 for a referral to an attorney who is experienced in administrative law and with nursing license suspensions. You can also reach the LRIS referral staff via online chat or by submitting an online form.