When your ex falls behind on payments for partner or spousal support, it can be frustrating on many levels. It may also be against the law.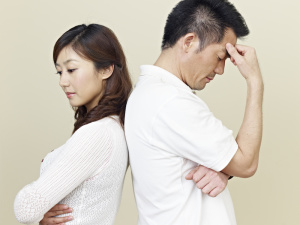 According to the California Courts website, "once a court orders one spouse or partner to pay support to the other, it becomes a court order that must be followed until the court changes or ends it, or, if the support order has an end date, until then."
While court orders are powerful motivators, they are not always followed. When this happens, the person who fails to make the support payments may be charged interest or face even more serious consequences.
If you are the spouse or partner who is not receiving the support payments, and you have a court order, then you should consider speaking with a family lawyer about your situation. The lawyer can advise you on how you can get help collecting on your support order.
Find a Family Lawyer in San Diego
The Lawyer Referral and Information Service (LRIS) provides San Diego residents with referrals to experienced, highly qualified attorneys.
Our family lawyers can provide you with up to 30 minutes of free consultation with a referral from the LRIS. Low-income individuals with family law issues may want to seek legal assistance through our Modest Means Program.
Related Content