Although lawyer referral is one of our main services, we also frequently refer clients to other legal resources that are available to them in the San Diego community.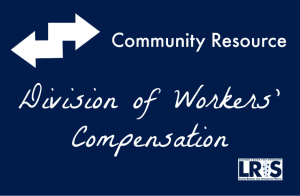 Division of Workers' Compensation
For individuals who have experienced work-related injuries – either on the employee or employer side – there can be numerous legal issues that need to be resolved.
While some situations may become complex and require the help of a worker compensation lawyer, others can be addressed with the resources available through a community-based or statewide assistance program.
The Division of Workers' Compensation (DWC) is one example of this type of program and a central resource for work-related injury claims in California.
The DWC provides an extensive collection of legal information and services that can help employees and employers minimize the impact of work-related injuries, without the time and financial commitment of hiring an attorney.
Working under the State of California Department of Industrial Relations, the DWC helps resolve disputes over workers' compensation claims by offering professional administrative and judicial services to the public, such as: audits, evaluations, research, and benefits solutions.
The Lawyer Referral and Information Service (LRIS) of San Diego County refers clients to the DWC for additional resources in researching, investigating or responding to a workers' compensation claim.
Do you need help from a lawyer or community services?
If you have questions about how to handle a workers' compensation claim, then please reach out to the LRIS at (619) 231-8585, via online chat, or with an online request form. Our referral staff will determine whether your situation is best handled through an attorney or community resources, such as the DWC.