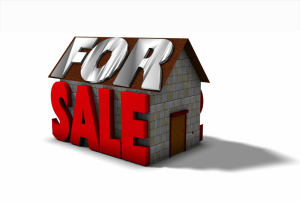 Selling your home is one of the largest transactions you will make in your lifetime, so it makes sense that you would want the experience to go as smoothly as possible. While there are a few individuals who are typically involved in this process – real estate agent, escrow company, and mortgage broker – one of the most common questions that sellers ask is, "Do I need to hire a real estate attorney in order to sell my home in California?"
The short answer is no. While some states and regions require home sellers to use a real estate lawyer, in California it is not mandatory to hire an attorney to sell your home. However, there are a few reasons why you may want to include the lawyer in your real estate transaction:
Lawyer as Insurance: As the old adage goes, "Whatever can go wrong, will go wrong." So if your buyer backs out of the deal at the last minute or you have an issue after the deal has closed, it's a good idea to have an attorney on board for negotiation or settlement.
Co-Selling a Property: If you happen to be selling your home with another person who is not a family member, then a real estate attorney is a good person to have on your team. In these special cases, ownership issues tend to be more complicated.
Complex Transaction: Real estate law in California can be difficult to understand, especially pertaining to complex home sales. For example, if you are helping the buyer obtain a mortgage, then certain issues may arise that require legal attention.
While these circumstances certainly do not cover all of the reasons for hiring a real estate attorney, they can help stimulate discussion with your spouse, partner, family members, real estate agents, and any other involved parties.
If you would like the opportunity to speak with a real estate lawyer in California, you can get up to 30 minutes of free consultation when you obtain a lawyer referral from San Diego County's Lawyer Referral & Information Service (LRIS). For more information, call the LRIS at (619) 231-8585, chat online, or submit an online request.