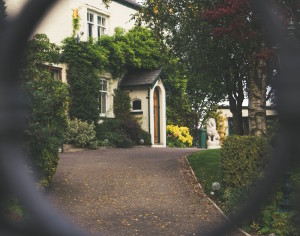 In California, you are not required to hire a real estate attorney in order to buy a home.
However, some lending and mortgage companies require you to use a lawyer. In these cases, you may want to get a referral to a real estate attorney who understands the nuances of real estate law for your specific area.
While you are not required to hire an attorney to buy a home in California, some buyers enjoy the legal protection of having a lawyer look through the paperwork and represent them at the closing table.
For example, real estate attorneys can ensure buyers are not taken advantage of in the lending process. They can review inspection reports, make recommendations for contracts, and work alongside real estate agents to create a positive buying experience for the homeowners.
Attorneys working in real estate are also deeply familiar with specific laws. So if your home purchase happens to be non-traditional (buying the home from an estate, for example), the lawyer can communicate how certain terms and taxes impact you.
If you work with a lawyer who does not specialize in real estate law, you could run into legal problems if certain laws are not considered and applied to the transaction.
Questions on Hiring a Real Estate Lawyer
If you still are not sure about hiring an attorney for your California home purchase, then please feel free to reach out to the Lawyer Referral and Information Service (LRIS) of San Diego County. Our bilingual staff can discuss your specific situation with you to determine if you need a real estate lawyer to buy a home.