If you applied for unemployment in California, but were denied, then you may want to consider appealing the unemployment decision to try and recover the benefits.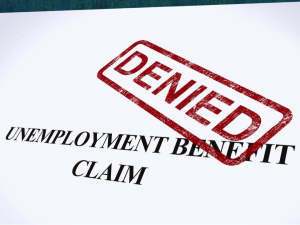 According to the State of California Employment Development Department (EDD), you can appeal an unemployment decision with a first level appeal. This appeal must be filed within 20 calendar days of the mailing date of the Notice of Determination and/or Ruling, DE 1080CZ.
To file a first level appeal with the EDD, you should send the following information to the return address shown on the decision notice:
Your name
Address and telephone number
Social security number
The name and mailing address of any representative
The reason for your appeal
A copy of EDD's decision that you wish to appeal or the date of the decision
Any request for language assistance or special accommodation
The EDD Appeal Form is available online, which you can also use to submit your information.
Before You File an Unemployment Appeal in California
Once you appeal an unemployment determination in California, the Office of Appeals will schedule a hearing for you to present your evidence in front an Administrative Law Judge.
Because this is the second time you will be asking for unemployment benefits, we recommend consulting with an employment lawyer. The lawyer will make sure that you are presenting the information to the judge correctly and completely, ensuring that you don't miss anything that could affect the outcome of the appeal.
To find an employment attorney in San Diego, you can get a referral from the Lawyer Referral and Information Service (LRIS) at (619) 231-8585, via online chat, or through the online request form. When you are referred to an LRIS attorney, you will receive up to 30 minutes of consultation to discuss your appeals case.