U.S. Employment Laws Include OSHA Workplace Regulations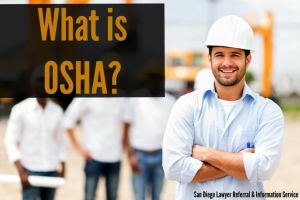 If you have ever been employed, then you have likely been protected by OSHA.
If you have ever run a business, then you have likely been regulated by OSHA.
While many people have been governed by OSHA at one point or another, some may not understand what it is or why it exists.
So…what is OSHA?
OSHA stands for Occupational Safety and Health Administration, and it is the main federal agency charged with the enforcement of workplace safety and health legislation. It sets the standard for work environments across the country. Employers must abide by OSHA rules and regulations, otherwise face penalties that could risk the reputation and future of the business.
What is the OSHA standard?
OSHA's rules and regulations for the workplace include limits on chemical exposure, requirements for safety procedures and the use of personal protective equipment, and employee access to information. The agency often performs worksite evaluations to check for OSHA compliance and assess fines for violations, if any exist.
OSHA Violations
In California, workers are protected by both OSHA employment laws and state-regulated laws. If an employee is injured on the job because of an OSHA or state-level violation, then they can report it at their workplace and/or seek the counsel of an employment law attorney.
The Lawyer Referral & Information Service helps employees and employers who need a referral to an employment lawyer. For assistance, please call (619) 231-8585, log-in to live chat, or submit an online referral form.