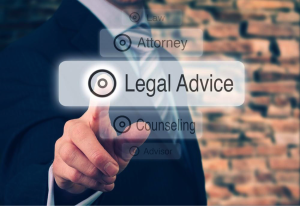 It's not difficult for consumers to find legal resources these days, especially with a variety of online attorney directories and legal advice forums. And while it's good to have options, what some consumers may not realize is that lawyers usually pay for listings in directories and the "advice" may not be applicable to their legal situation. It's hardly the unbiased and objective venue that consumers expect – and deserve – from the legal community.
When it comes to finding the most valuable legal information, the Lawyer Referral and Information Service (LRIS) is still the best resource for consumers who want accurate information and, ultimately, peace of mind.
Here are several ways that the San Diego Lawyer Referral Service can address legal situations better than almost any other online resource:
Trained referral staff: When consumers contact a lawyer referral service, they will discuss their legal matter with trained referral staff. These individuals are specially prepared to evaluate the client's situation and decide whether or not a referral to a lawyer is the next logical step. Sometimes, a community-based resource can more adequately solve the problem and, at the same time, be available at little or no cost to the consumer. The referral staff is knowledgeable about all of the local community resources that exist for consumers, and can facilitate a connection with the one(s) that will best serve their needs. Even if online legal directories or advice forums suggest local resources, consumers have no way of knowing if these groups have been properly vetted or if they are even the right fit. Talking with the referral staff via phone or online chat is the most efficient way to begin to solve legal matters.
Reduced lawyer fees: Some lawyer referral services may be able to help consumers retain an attorney at a reduced rate. For example, the LRIS offers low-income clients with family law matters an opportunity to receive legal services through its Modest Means program. While not all lawyers who are a part of the LRIS offer discounted rates, there may be some that take on pro bono cases. This type of arrangement may be harder to come by when contacting a lawyer through an online directory or related site.
Bilingual attorneys: If consumers require an attorney who is fluent in English as well as their native language, then lawyer referral services can put them in touch with bilingual attorneys who are in the correct geographic location and practice area. This saves the client time in researching multiple attorneys and waiting for calls to be returned.
Pre-screened and certified lawyers: How are you supposed to know if the attorneys who are listed in online directories really have the experience or qualifications they say they do? Because the San Diego LRIS is regulated by the State Bar of California, it must uphold qualification standards that protect clients, such as: requiring insurance of participating lawyers, prescreening lawyers for prior experience in their practice areas, monitoring client interactions with referred lawyers, and ensuring that lawyers remain approved by the State Bar of California. The LRIS has already done the evaluation and approval of the lawyers it refers to clients, so consumers know they are getting only the best fit for their needs.
Free Consultations and Reasonable Fees: When a client contacts the lawyer referral service and the referral staff determines that a lawyer is the next best step, then the client will be responsible for paying a nominal fee to the LRIS. Once the client contacts one of the referred lawyers, however, the first 30 minutes of that consultation is provided by the attorney at no charge. The client is free to retain the lawyer if they wish, but there is no obligation to hire the attorney after the consultation.
Why should you give the lawyer referral service a try?
It's easy and convenient to go online for legal advice and representation. The problem with this approach is that the information isn't regulated or governed to ensure its accuracy. You truly do not know what to believe. By contacting the Lawyer Referral Service here in San Diego, you speak with a live person who is trained to evaluate your situation and guide you to the best resources in your area. This helps you waste less time and get the answers you deserve.
Contact the Lawyer Referral and Information Service