If you are a family member or friend of an attorney, then you may one day need to know how to close a law practice for an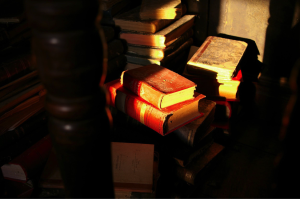 attorney who has died or become unable to take care of the matter.
If you are an attorney, then you may need to know how to go about selling a law practice before you die or become unable to do it on your own.
And, if you are the client of an attorney who has died or become unable to practice law, then you should also have access to information about how client information is handled.
Closing a Law Practice
When a lawyer is no longer available to run the practice, then sometimes the responsibility of closing the law firm falls to the lawyer's family or what is called a successor attorney – a lawyer who previously agreed to take over the practice if the original attorney died or became unable to continue working.
Some examples of when an attorney may no longer be able to run the law firm include:
Death
Mental or physical complications
Retirement
Disbarment or suspension
Election or appointment to public office
New employment opportunity that requires leaving practice
Military service
Leaving the state
Merge with another firm and withdrawal from certain case types
Selling part or all of the practice
Experiences burnout and needs to leave
Temporary or permanent drug or alcohol addiction
In the event that the law firm needs to be closed, then you can find tips on closing a law firm from The State Bar of California PDF titled, "Guidelines for Closing or Selling a Law Practice." Clients can also find out how personal and case information might be handled in the event of a closure.
Selling a Law Practice
When a lawyer knows that he or she wants to sell the practice down the road, it can be helpful to do some research and legwork well beforehand. Most attorneys do not regularly buy or sell law practices, so it is difficult to know what to expect from the experience.
If you are prepared to sell your law practice before you actually need to do so, then it can remove some of the stress and anxiety from the process. The act of selling a law practice while you are still of sound mind and body also means that your family or other attorneys are not left with the burden of closing the law practice if you die or become incapable of running the firm.
We recommend the "Guidelines for Closing or Selling a Law Practice," which is a PDF published by The State Bar of California. This document has a thorough list of considerations for those who are selling a law practice in the future, and it discloses how client information might be handled when a practice is sold.
Conclusion
The decision to sell or close a law firm is sometimes not a choice, but is rather a task that needs to be completed. That being said, it can be an overwhelming process whether you are a spouse, friend, colleague or client. These tips on closing or selling a practice should provide you with some guidance for moving forward.